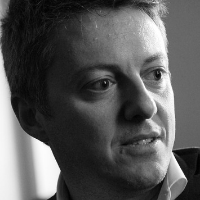 Francesco Musco
Contacts
Organization
IUAV University, Venice
Profile
Associate professor in Urban Planning at the Department of Architecture and Arts – Università Iuav di Venezia. Trained in architecture and urban planning, completed in 2007 his PhD in "Analysis and Governance for Sustainable Development".
Director of the graduate degree programme in Planning and Policies for Cities, Territory and Environment and director of the Erasmus Mundus Master Course on Maritime Spatial Planning.
Deputy Rector for Research (mandate 2018-2021) and member of the board of directors of CORILA Consortium for Coordination of research activities concerning the Venice Lagoon System.
He obtained the national scientific qualification for the role of full professor in Urban and Territorial Urban Planning and Design.
Supporter of a multidisciplinary approach to city and environmental planning, during the last years he finalized his research activity to the relationship between urban planning, sustainability and resilience, with particular attention to sustainable urban regeneration processes and the implementation of local plans and their contribution to a "climate-proof planning". Consultant of several public and private institutes on urban planning and design, definition of environmental policies, local development.
In 2011 he funded the Planning & Climate Change Lab providing applied research to support innovation in planning and design for resilient city and in different experimentations to implement urban resilience at international level.